When you are growing a wide variety of plants, flowers, vegetables, and herbs in your garden, it can become difficult to name and remember the details of each plant. Plant tags and tree tags can simplify things no matter if you are an at-home gardener or a large botanical garden.
Plant Markers can be beneficial when you are:
Growing food and having other people harvest it
Learning how to identify plants
Trying to save seeds or bulbs
Sharing a plot of land and want to keep everything separate from your neighbors
Planting in a public community garden with multiple people working on it
Trying to use intercropping (companion planting) to reduce weeds and pests
Running a nursery or greenhouse to increase efficiency
Maximizing care of your plants by having instructions right next to them
Minimizing buying duplicates so that you can have a wide variety of plants
Trying to locate where you had a plant no longer in bloom.
Educating others with an interactive walk-through garden
Grouping plants according to type
Identifying plants for sale or that were already sold
Creating a professional-looking garden to impress others with your plant knowledge
Monitoring growth by marking the date it was planted
Are you ready to start identifying plants? The next step is to decide on what type of plant label is best for you, your identification goals, and the garden environment. Check out our blog, What type of plant label will work best in your garden?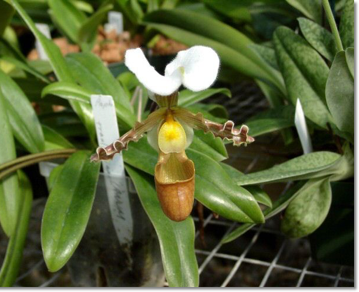 https://nationalband.com/wp-content/uploads/2018/04/website-logo.jpg
0
0
Andrea
https://nationalband.com/wp-content/uploads/2018/04/website-logo.jpg
Andrea
2017-06-07 11:00:23
2020-11-05 11:59:53
15 Benefits of Using Labels to Identify Plants in your Garden