Aluminum Colors
Black, White, Red, Green, Orange, Purple, Blue, Yellow, Turquoise, Gold, Teal, Plain
***DUE TO MARKET CONDITIONS, WE CURRENTLY HAVE LIMITED STOCK OF YELLOW AND TEAL.***

Note: Stamping shows up better on darker colors.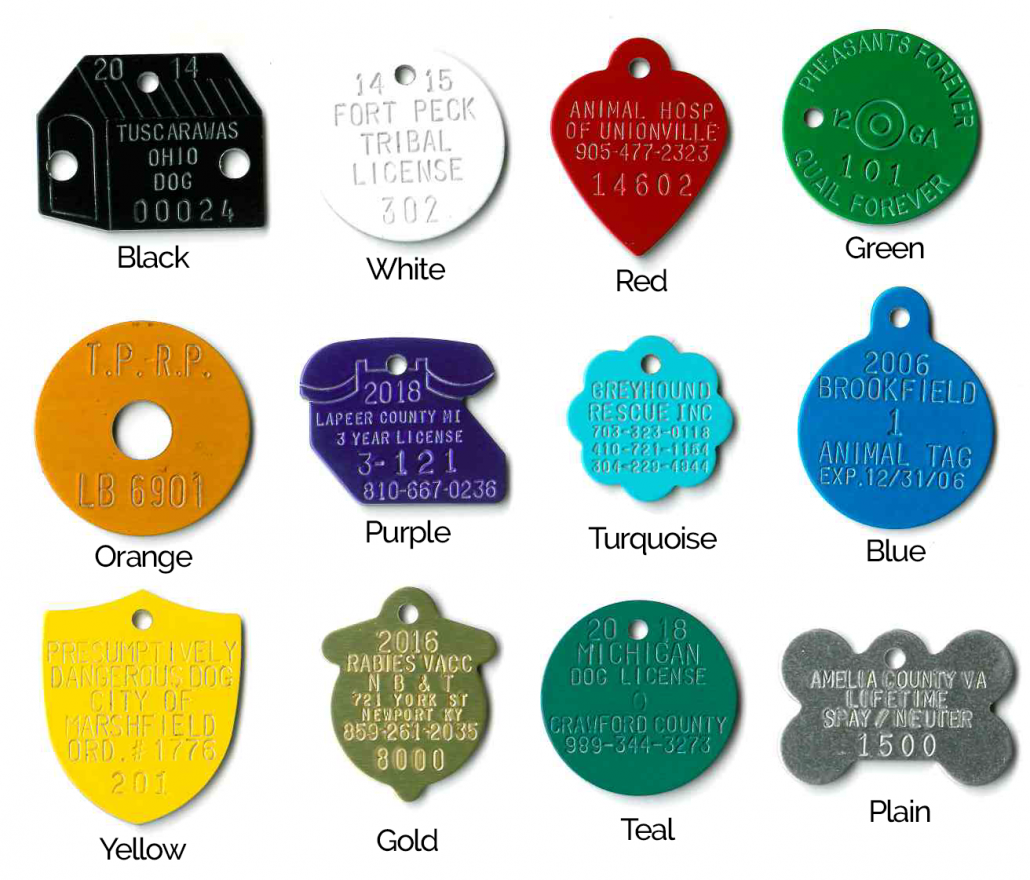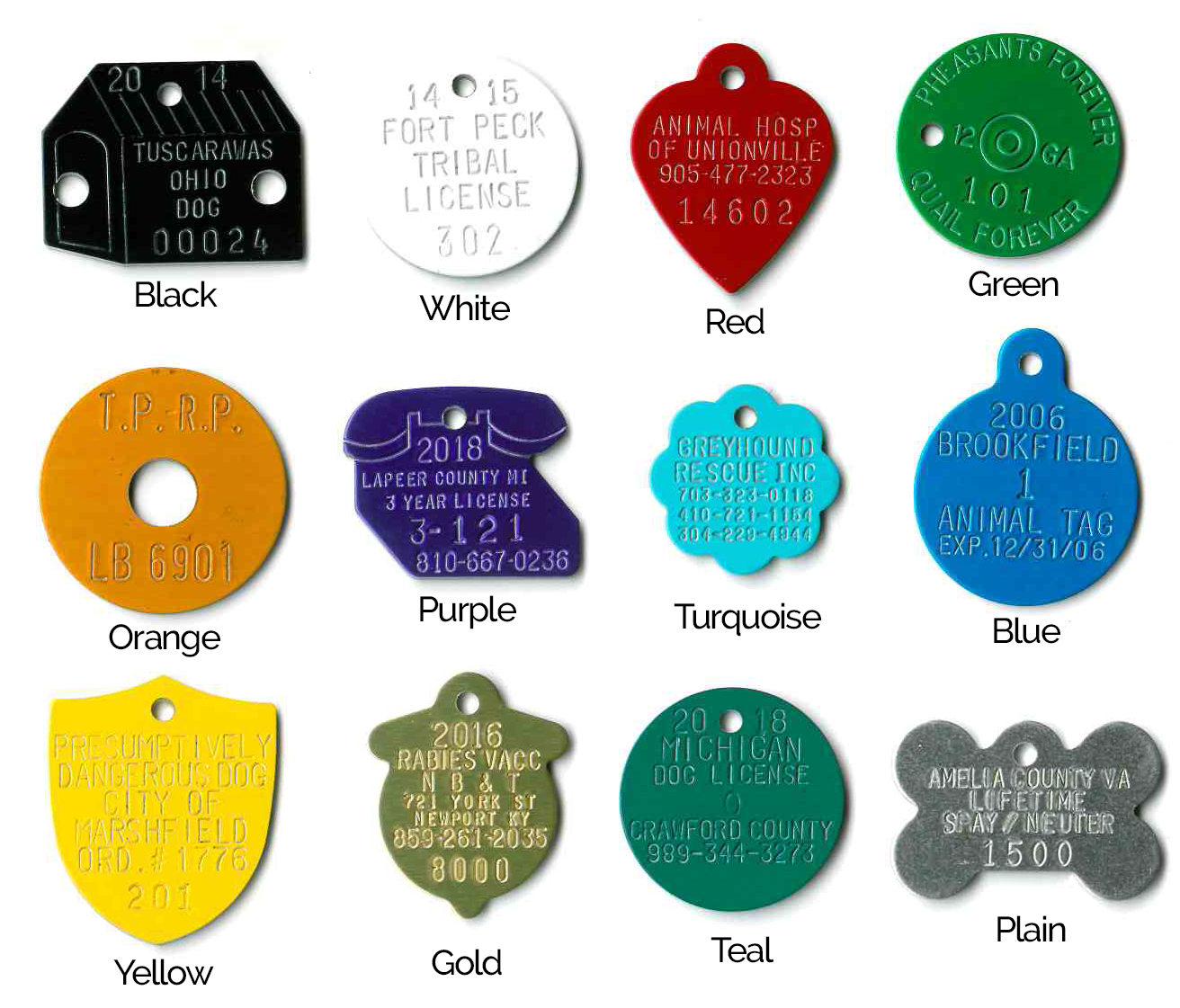 Please keep in mind, there may be slight variation in color due to supplier availability.
Paint Fill Comparison
Stamped characters and logos can be filled with black or white paint to make them easier to read.
Dog and cat tags and industrial tags will be an additional $.15 each (per side). All other tags (wing bands, leg bands, etc.) are $.06 each (per side).
All of our paint fill is done by hand so we ask for an additional 1-3 weeks on your order, depending on the quantity and size of your tags to be paint filled.
White paint fill is recommended for: red, green, blue, purple and black colored aluminum tags.
Black paint fill is recommended for: gold, yellow, orange, white and plain colored aluminum, stainless steel and brass tags.
Check out the comparison below of tags with and without paint fill!