Did you know that the Kentucky Department of Fisheries and Wildlife Resources, Tennessee Wildlife Resources Agency, Tennessee Tech University and the NWTF  are currently collaborating to collect information on wild turkeys? For this project they are using NB&T's aluminum rivet bands Style #1242FR9. The Tennessee-Kentucky collaborative banding project is in the second year of its four-year duration. This project will help us better understand wild turkey harvest and survival information that may be impacting wild turkey populations.
According to the article, "Multi-State Wild Turkey Research One Year Closer," the banding project seeks to gather data that will lead to a better understanding of the biological (i.e., mating phenology or timing), landscape (i.e., habitat quality) and regulatory factors (i.e., season timing, bag limits) that influence male harvest and survival rates across Tennessee and Kentucky.
To date, 669 turkeys have been banded in Tennessee, and 659 turkeys in Kentucky.
Make sure you are following your state's bag limits and reporting any bands you find on harvested birds. You can report your bird's leg band ID number to the correct state's website listed below and on the band of the turkey.
Report KY: www.FW.KY.gov/band
Report TN: www.TNTurkeyBand.com
Read NWTF's full article here: www.nwtf.org/content-hub/multi-state-wild-turkey-research-one-year-closer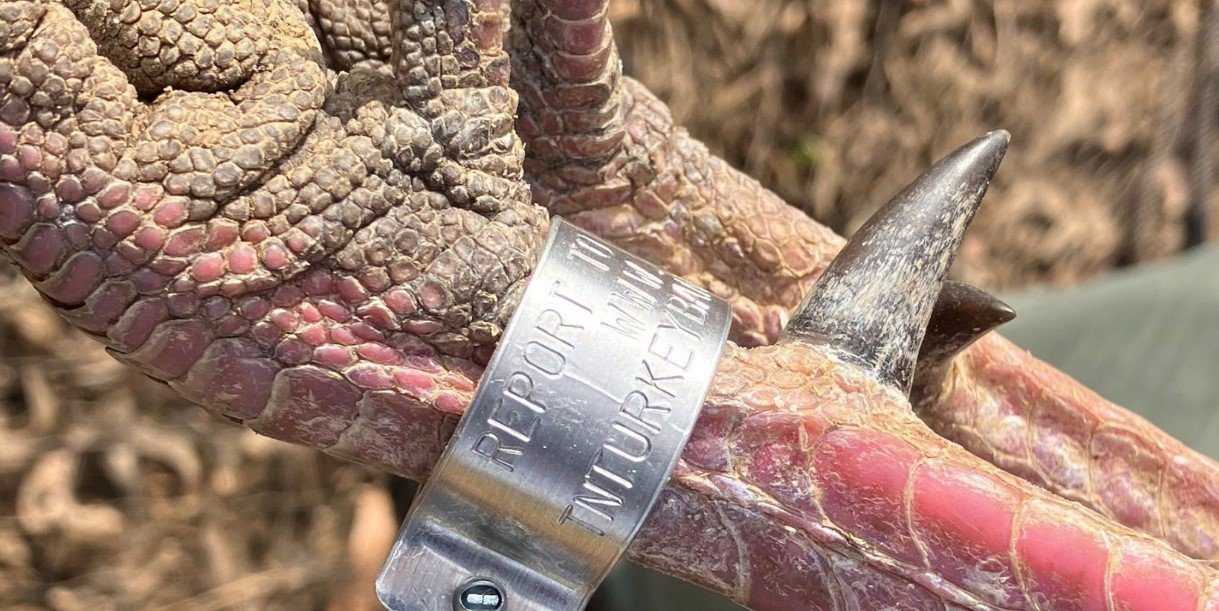 https://nationalband.com/wp-content/uploads/2018/04/website-logo.jpg
0
0
Alison
https://nationalband.com/wp-content/uploads/2018/04/website-logo.jpg
Alison
2023-06-07 11:00:00
2023-06-07 10:34:14
TN & KY Wild Turkey Banding Project