Did you know National Band & Tag used to manufacture rose-colored Chicken Glasses to help stop chickens from pecking at each other? The sight of blood intensified the pecking instinct in chickens, so the rose-colored lenses made the red disappear, thus reducing cannibalism. The glasses we invented by National Band & Tag's founder, Joseph Haas in 1939. These glasses for chickens are now considered to be a collectors' item.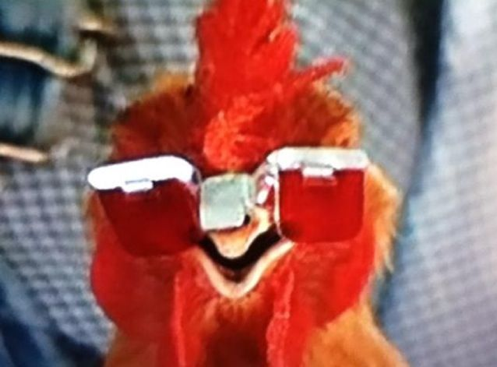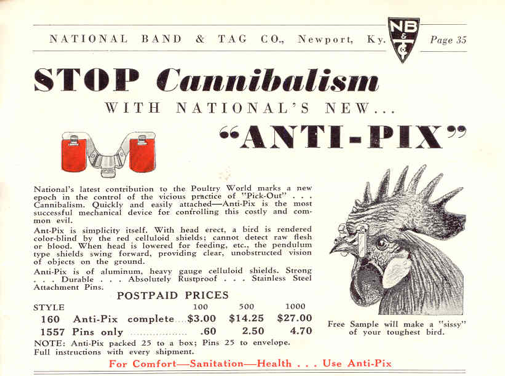 Barry Weiss from the hit show Storage Wars found a few pairs of our Chicken Glasses in a storage unit and took them to a friend to see how they worked.
Have you ever seen a pair of these chicken glasses? We would love to hear your stories/experiences with this historic product!
https://nationalband.com/wp-content/uploads/2018/04/website-logo.jpg
0
0
Andrea
https://nationalband.com/wp-content/uploads/2018/04/website-logo.jpg
Andrea
2017-11-01 11:10:16
2020-11-05 11:43:45
Chickens Can Put Their Shades On Too