Style 14WR – 1-1/2″ x 3-1/2″ – 3/16″ hole
Paint-Fill Included
Style 14C – 1-1/2″ x 4-1/2″ – 1″ hole
Style 14CR – Split Ring – 1-1/2″ x 4-1/2″ – 1″ hole
Paint-Fill Included on Aluminum Only
Ships in 1-2 Business Days!
Ships in 1-2 Business Days!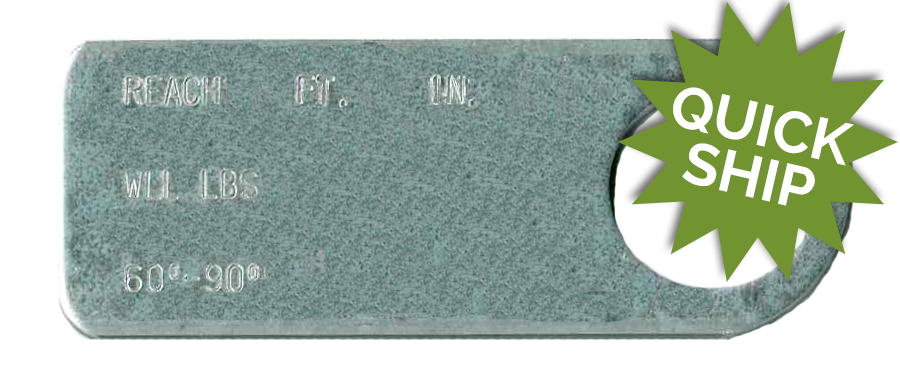 Style: 81WR – 1-1/2″- 1/8″ hole
.050″ Plain Aluminum or .050″ Black Aluminum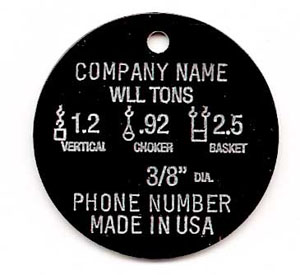 Style 14INSP – 1.5″ x 3.75″
1/8″ x 9/16″ Slot
.050″ Aluminum
Style: 141- 1-1/2″ x 4-1/2″ – 1″ hole
.050″ Black Enamel Aluminum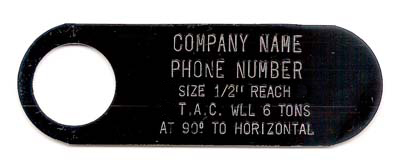 Calling all sling manufacturers! Meet OSHA's requirement for wire rope bridles and chain slings to have an identification marker with National Band & Tag's aluminum and stainless steel Sling Tags! Show recommended workloads, number of legs, serial numbers, and more. Also customize each tag with your company's name and phone number. All tags come with a backside warning (heavy duty outdoor label is standard or we can stamp and paint fill if preferred) to provide you with quality tags that are easily readable.