We can manufacture custom Butt-End bands to help promote your business, whether that be a lanyard maker, duck call maker, electrical application or any other type of business.
The first step is to determine what size band you will need, measure the diameter of the object you are trying to band (lanyard, wire, duck call, etc.).
After determining which size band you need, you can pick your color and decide what you want stamped on the bands. We can stamp your name, website, phone number, logo, etc.
National Band & Tag Sizes – Aluminum Butt-End Bands – Style 1242
How to Close a Butt-End Band:
Place the opened band around the lanyard, duck call, mount, etc.
While using the correct size applicator, make sure to fit the band into the lower hole of the applicator.
Squeeze the applicator shut to correctly seal the band.
(If the band does not shut all the way on the first time, rotate the band in the applicator and squeeze the applicator again. Continue rotating the band and squeezing the applicator until it is completely shut.)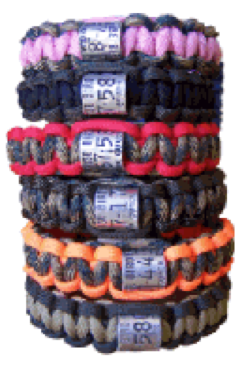 https://nationalband.com/wp-content/uploads/2018/04/website-logo.jpg
0
0
Andrea
https://nationalband.com/wp-content/uploads/2018/04/website-logo.jpg
Andrea
2017-12-06 11:00:40
2020-11-05 11:38:38
Promote your Business with Custom Leg Bands